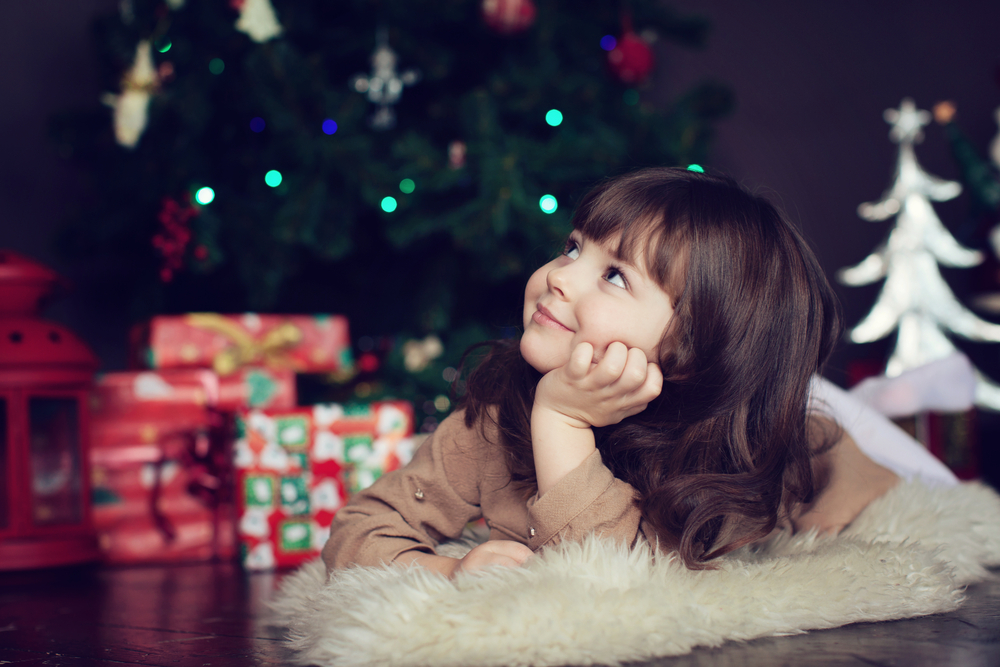 By now most of us have heard about some version of the "4 Gift Rule" at Christmastime. They go something like this:
Something you want.
Something you need.
Something to wear.
Something to read.
When I first came across these rules I was knee deep in a Christmas of too much. I promptly saved the article from which they came and promised to revisit them the following Christmas. When December arrived the following year, Tom (my hubby and amazing business partner) and I discussed the possibility and plausibility of making the switch. We had been in the habit of "too much" for years. It was starting to feel like the true meaning of Christmas was becoming lost. This made me sad because we LOVE Christmas. Since Christmas is not about the gifts for Tom and me, why couldn't the kiddos also get to that point of realization as well? Yes, the gifts are fun and wonderful, but Christmas SHOULD be about the feeling it brings. The warmth of the fire, the happiness in our hearts, the joy of helping. These are the true feelings of Christmas, right? I was fairly certain that our kiddos would agree.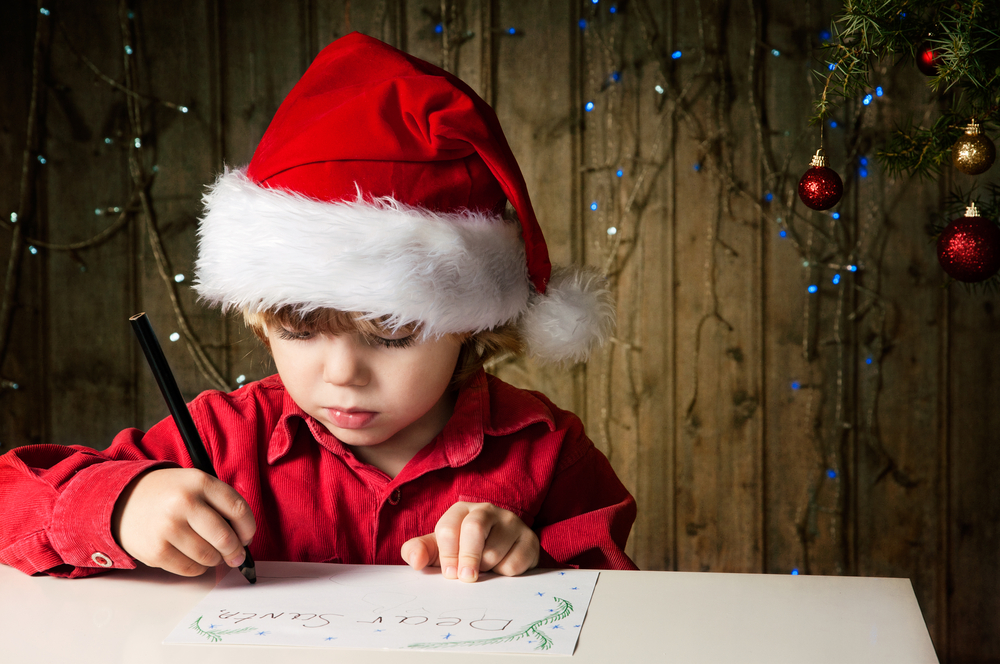 It turns out that our children were over-the-moon, excited about the idea of a 4 gift rule. In practice that first year it went over beautifully. It was the first Christmas in years that I felt a serenity surrounding our Christmas morning. With fewer gifts under the tree, there was actually MORE excitement and anticipation. The kiddos did not feel cheated, saddened, or anything of the sort by our adoption of the 4 gift rule. It was quite the contrary actually, with them saying it was the best Christmas ever, leaving me to think that we were not the only ones starting to become stressed by too much. So were they. Turns out "just enough" is just right.
Interested in adopting the 4 Gift Rule in your house? I'll share how we manage it in our home. However, keep in mind that these rules and how they play out will be different for every family. You are hereby encouraged to take the rules and make them your own!
Here it goes:
Something you want: This rule was by far the easiest. Most children can identify pretty easily a few things they want for Christmas. Santa gets his ideas from the "want" portion of the list too. In our household, Santa brings each child one gift and fills their stockings.
Something you need: I think this was the hardest gift to buy for my kiddos the first year we put this into action. The kids even had a hard time coming up with things they actually NEEDED… which told me that we were making this change at a perfect time. I ended up buying each of them a weighted blanket that year, and strangely, it has been one of their most-favorite, well-loved gifts to date. So think outside of the box a bit on this one. You will come up with something great.
Something to wear: Again, this one is pretty straight forward. Most kids will love to have a new sweatshirt adorning their current favorite comic book character, or even a costume that your littlest will adore dressing-up in, and then, as they grow older, a gift certificate to their favorite clothing store would work wonderfully too. Last year, I gave my eldest daughter a super soft scarf and my son a Fortnite sweatshirt. My youngest received some items for her dress-up chest. It was perfect. They loved it all.
Something to read: Find something, ANYTHING, that your kiddo can hold in their hand and actually read. It can be a book (obviously), a comic book, graphic novel, magazine, cookbook, really anything with words on it. The idea is to nourish a love of reading SOMETHING. This year my daughter, in addition to a book, will be receiving a stationary set as a part of this gift. After all, she has to read what she writes before she sends it right?
In our home, each of the gifts, once wrapped, receives a tag with the child's name and which gift it is. For example, once my daughter's scarf was wrapped, I wrote "Emma" and "Something to Wear." This way the kiddos could all open their "Something to Wear" gifts together. This made it fun for them, first by searching for the right gift under the tree to open, and then the enjoyment of sharing their gifts with each other.
Obviously we love this new Christmas tradition and think that your family will too. Keep in mind that everyone's 4 gift rule will look a bit different. The important thing is that you create a tradition that feels right for YOUR family.
This quote is a very fitting way to end this post, and I have to say that I find it quite true:
"If you can't find the spirit of the holidays in your heart, you'll never find it under a tree."
― Michael Holbrook