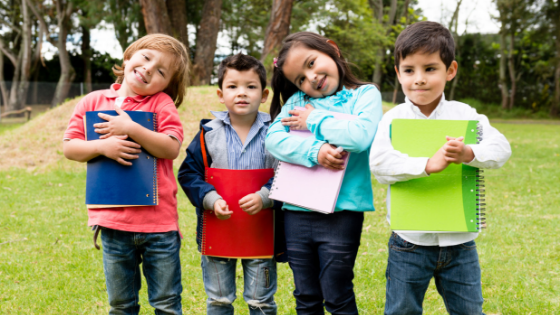 Taking the jump to finance a franchise can be a scary leap. Wondering if you'll make a profit, if it's worth the risk, or if you'll ultimately succeed are daunting thoughts that often hold one back. However, with a franchise like Theory Preschools, making that jump can seem less terrifying. Are you prepared for these sweet surprises?
Enter into a $48 billion industry
The childcare industry is continually growing and thriving each year. With a franchise like Theory, you'll be entering into a $48 BILLION industry that strives to make an impact and shape the future generations to come. Plus, you'll be under the security and stability of an established company, so there's less need to stress!
Solid business plans and financing options available.
Another tricky aspect of owning our own business is creating a solid plan and knowing how to finance it best. Whether establishing a loan through SBA or private institutions, there are several options available to you.  
When you choose to partner with Theory, we give you all the tools you'll need to get your business up and running! While the franchise investment is significant, it's an investment in your future. With the option to own your facilities, your assets will grow and you will be in a position to take advantage of a variety of retirement strategies. Owning Theory Preschool franchises is not about buying yourself an expensive job but rather about investing in your future and enjoying the rewards of building your own business in the most family-friendly industry.
Secure your future with residual income by exploring your options here.
Marketing is a piece of the package.
Getting the word out about your new franchise can be an expensive, but necessary, task. However, when you open a Theory Preschool, our program includes your very own digital marketing team, ready to help you hit the ground running! Pretty sweet, right!?
Enjoy a custom built facility.
Another bonus to owning a Theory franchise is the ability to have your very own, custom built facility furnished to your liking! No need to stress about finding the perfect location, building, or table and chairs… Theory does it all for you! We recognize the importance of creating an engaging space for your students, and we want to help in any way we can! Check out what your facility could look like here.
Curriculum is already taken care of.
When owning your own business, there can be a lot of details that may seem minor to some, but in reality are major to the success of your business. Choosing the best curriculum for your students is one of those major details, but with Theory, we take care of that for you too! With a curriculum based in educational neuroscience and designed around the way children learn, today's students will become tomorrow's leaders, teachers, astronauts, doctors, and artists! Enjoy the rewards of bridging the gap between early education and the K-12 school system with the Theory Preschools Curriculum.
A support team focused on seeing YOU succeed.
The best surprise of owning a Theory franchise is a support team focused on seeing you succeed! We want the very best for you and your students and are here to assist in anything you may need! Need some encouragement, advice, or guidance? We're here for you through it all.

Ready to take the leap and own a Theory franchise? Contact us today or learn more about our franchise opportunities here. We're here for you and are excited to see you impact the next generation!