More than ever people are looking for businesses that can survive the economic turmoil that our country has recently experienced. With COVID came the harsh reality that not every business is well-suited for times of economic distress and downturn.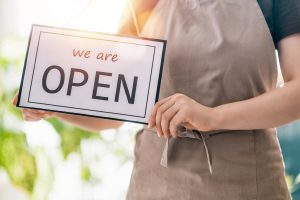 There are 3 main reasons that our schools were able to thrive throughout the pandemic:
Our facilities are small for the industry. Smaller preschool facilities are easier to maintain and to clean, meaning that should you need to do a deep clean, it only takes hours, not days. This paired with our small class sizes allowed us to be open and operational throughout the pandemic.
Smaller facilities equal lower costs. With low operational costs, we were able to remain open throughout the pandemic and keep our teachers employed despite the fact that we lost some students. When the students began returning to school over the next few weeks and months, we already had our staff in place to welcome them back to school, making parents feel secure in their choice and students happy to be there. A smaller facility allows a business owner to weather economic storms.
Theory® is a program that benefits children. Having a philosophy and curriculum based in neuroscience truly benefits the learner. By paying attention to what the brain wants and needs at any given time, we are able to help children make those important connections necessary between the hind-brain, the mid and fore-brain, that are so essential to becoming a well-balanced, cognitively-ready learner. Parents want their children to participate in our program because, while we provide them with child-care, we also provide their children with so much more. It is because of the quality of our program that parents wanted their children to attend our schools despite what was happening throughout the world.
If you are interested in opening a franchise, and considering ours, rest assured that we have been through and seen it all. From the recession of 2008 to the pandemic of 2020, we have adjusted, grown and thrived through it all. Child care is one of the safest indutries to be in, especially in uncertain times, and with our guidance, you too can own a business that not only survives, but thrives! Please reach to us if you would like to learn more about how you can bring a Theory®️Preschool to your community!