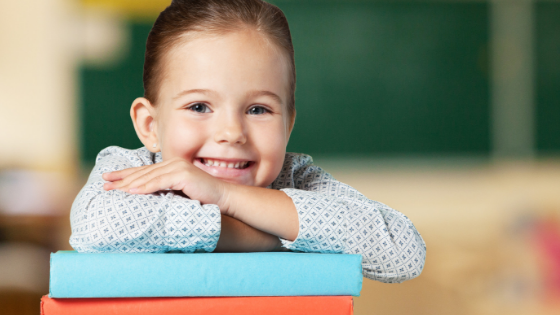 Trying to start a preschool on your own can be a big task; overwhelmingly big if we're being honest. But it doesn't have to be! It's a lot more than calling your living room a day care and hosting your BFF's little ones a few days a week. In order to provide the best care possible for the young minds you're entrusted with, having a plan and a tried-and-true method is essential. 
Below, we've listed a brief overview of the steps you'll need to take to start your own preschool and how Theory helps relieve the stresses of planning and research.

Quick Checklist for Starting a Preschool:
1. Gauge demand for childcare in your community.
Before you begin drafting your business plan, you first need to evaluate the demand for childcare in your community. Some things to consider are:
How many preschools are there in the city or county?
What do they offer?
What core curriculum are they using?
Is there a need in the community that isn't being met?
These are all questions to keep in mind, but don't worry! When you partner with Theory, we take the liberty of researching those questions for you!

2.   Take care of the legal details.
Every state and jurisdiction has different regulations and requirements for small businesses and preschools. Do some research to make sure you've got the building permits, licenses, vendors, and any other paperwork you might need filled out.

3.   Write a business plan.
Easier said than done, right? Well don't worry, we've got you covered. With Theory Preschool, we'll provide our success-rate guaranteed business plan, along with all the tools and partners you'll need to help get you started. Now that sounds pretty easy, right!?

4.   Find a location and prepare your facility.
You're going to want to have a place for the kiddos to actively learn and roam around, so finding the perfect space is crucial. With Theory Preschool, we not only provide an established business plan, we also help you build a brand new facility supplied with custom furnishings for your preschool.  Check it out!
6.   Create your curriculum.
An engaging curriculum is key to the success of your future students, but selecting which one fits best can be a bit overwhelming. Don't worry though, Theory helps with that too! Our curriculum is an innovative and exciting approach to neuroscience, based on a three-pronged strategy. Here at Theory, we believe that education empowers students to dream big and change the world, one day at a time.

7.   Spread the word!
Now it's time to market your preschool and get the word out there! Post flyers around places where parents frequent, run ads in your local newspaper, and advertise online, at local businesses and events, or host a grand opening to attract more families! When you work with Theory, we'll provide you with an established marketing plan and team to help reach your goals and spread the exciting news!
Starting your own preschool doesn't have to be such an overwhelming or daunting task. It should be an interactive and exciting process from the beginning stage to the grand opening! Interested in starting your own preschool with Theory? Great! We'd love to connect with you to start making your passion a reality!